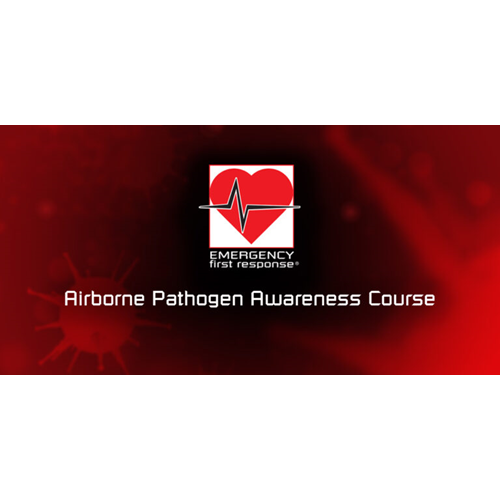 PADI
Airborne Pathogen Awareness
Stock No. AIRBORNE PATHOGEN AWARENESS
Emergency First Response have introduced the EFR® Airborne Pathogen Awareness Distinctive course. Recent, unprecedented, world events have changed the way we interact with people and businesses. More than ever before people the world over are aware of the importance of hygiene, disinfection and PPE, to protect ourselves and those we come in contact with.
The EFR Airborne Pathogen Awareness Distinctive course provides participants with a fundamental understanding of diseases that are transmitted primarily through the respiratory system. Participants learn the main mechanisms of transmission, as well as methods for reducing transmission risk through the use of disinfection, protective equipment, distancing and airflow.
During the course you will cover:

Airborne Pathogen Diseases
Modes of Transmission
Reducing Airborne Transmission Risk
Reducing Contact Transmission Risk
Using Disinfectants
Use of Personal Protective Equipment (PPE) Masks and Gloves
Managing a Medical Emergency
Information and Sources
---
Sorry, we don't have any dates available at the moment for this course. Contact us and we'll try to accommodate you.
---